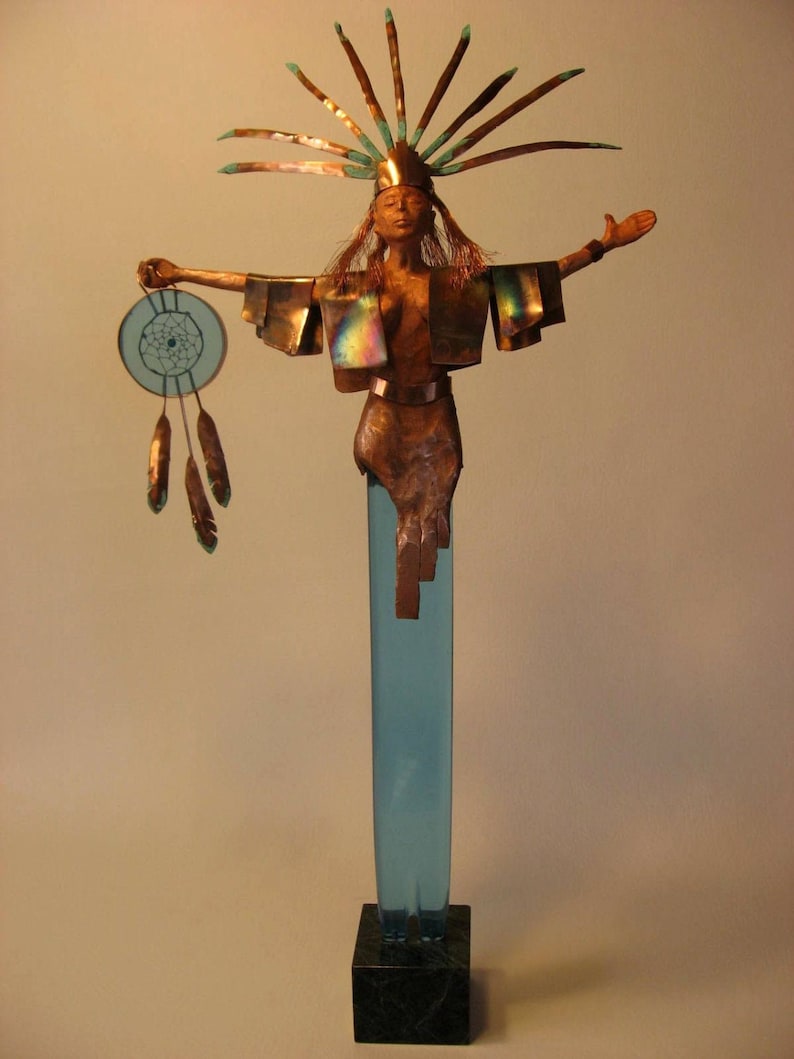 I can't make it out to the sound garden today. When it rains hard, like it did last night, the ground is too mushy to walk on. There's not much grass to catch the blessing so the dirt has to hold it all. When there is downpour, sometimes it takes a few days to let it all soak in. It's a pain in the ass in the mean time—all the mud sloshing, all the mess. Blessings are not always pretty and packaged up like a present so you know it is a gift. Sometimes they are just hard to deal with.
Some blessings hurt, and I don't like them, but I am learning to accept them and be just as grateful for the hurtful ones because the gifts they bear are truly exquisite. Anyway, accepting them makes the hurt seem like a good thing, like when you exercise and feel your new strength the next day.
I don't know what pain has to do with time, but Shaman is telling me to think about time them combined.
I found this quote in my Facebook Memory post when I opened my computer.
"Of course a man can go back in time, and forward too if he knows how to travel. He doesn't need a thing, no suitcase or extra clothes. all he needs is what he knows he doesn't know."
I don't know who said this, but Shaman said it's only half true.
When we wipe the slate clean by realizing we don't know a thing, then we have to be willing to accept new understanding when it comes, even if it goes against conventional wisdom.
That is a tricky one.
Most people don't really believe a person can slip into different realms of being and talk to people or get work done except on the physical plane, but it is not only possible, it is highly effective.
Shaman is teaching me to trust my insight. I like that word, insight. It can mean gaining an inner knowing, but it can also mean looking inward and really seeing something new.
When was the last time you looked inside and saw something entirely new? It is a rush. I like it.
That means, though, that I have to be proven wrong sometimes; I have to unknow something. It also means that I get hurt. My ego takes a blow.
This morning I am glad Shaman was around when I was told that my feet are crumbling because I'm fat.
OUCH!
I had to process that statement to see if it was true or not.
It is not true that my weight had anything to do with getting arthritic bones–that started when I was young and fit. But as the arthritis got worse, my activities changed. One thing after another happened and wham! Suddenly I am very overweight and the bones in my feet are crumbling. Would they still be crumbling if I were thin? Yes. Does my weight make the condition worse.? Yes.
Accepting responsibility for a problem is not the same thing as accepting blame. This is not about blame. Our lives are way too complex to lay blame down, there are too many threads, too many factors that affect a single action to say that one thing alone was the cause of the other thing.
Accepting responsibility is an act of humility that places one in a position of power. It is a way to say, "Here I am. I will do what I can to make this situation better."
I am in a position of power to work with Shaman to heal my crumbling bones so that I may be of service to the people I am here to serve. I'll do my best.
Doing one's best is the topic for another day.
For now, since I have to climb the steps of a small airplane on Thursday and fly to Dallas, doing my best means resting a little more than I did yesterday and trying to get enough ace bandages on to support my feet until the braces are made. It also means working with Reiki.
Shaman shows me what my bones look like through the eyes of the creator, who knit them together in the first place. That is where I will be working today.
This seems appropriate in the bigger picture as well. It is important to start out learning to be a shaman on good standing. I need a good foundation, stable structure. What better metaphor could nature have provided than the bones of my feet?
"Little feet, little feet, where have you been?
little feet, little feet, where are you going?
Little feet, little feet, can you jump and dance?
If you could, would you give me another chance?"